Sink Plumbing in West York, PA 17404
West York Sink Repair, Replacement & Installation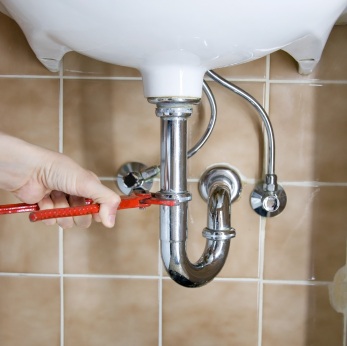 At Drain King Plumbing And Drain Services, our team of West York plumbers offers their services to install, repair, and replace sinks. Whether you have a leaky faucet or clogged pipes, think about Drain King Plumbing And Drain Services whenever you think about sinks in West York.
Whether your West York sink is the kitchen or the bathroom, one thing that we can all agree on is that a working sink is necessary to live a modern life. When your sink breaks, you can't brush your teeth or even get a glass of water. In addition, if your pipes leak for too long they can rot your cabinets and create a breeding ground for mold and bacteria. If your sink pipes are leaking, don't wait to get it fixed! We're available 24/7 to repair West York sinks.
In order to do the best job we can, Drain King Plumbing And Drain Services uses the latest advances in sink repair technology. Our tools help us get the job done better, faster, and more efficiently. With our advanced equipment, there are no sinks in West York that we can't tackle.
Our many years in this business have taught us everything there is to know about sink installation and repair. This is why our West York sink experts never take too long to figure out what's wrong and fix the problem. For all sink problems including aerators, faucets, pipes, garbage disposals and more, just call Drain King Plumbing And Drain Services.
Since 1992, we've seen sinks clogged with anything imaginable. After all these years, there's not a single sink in West York that could surprise us. If you want to work with plumbers who can repair any sink in West York Pennsylvania, call us at (717) 220-5487 today!
---
WHAT CUSTOMERS ARE SAYING:
5★★★★★ - "We had a clogged pipe that was flooding the basement and we called Drain King Plumbing. They were there within 30 minutes and had the problem fixed within another 30 minutes! Super, professional and quick! Will definitely use them again if needed!"
Haley in West York, PA
---
5★★★★★ - "We had a leak under the sink and didn't know where it was originating from. I called two plumbers in the morning, and they couldn't "get there today." I called Drain King and they were here by noon to assess the job. By the end of the day we had a new faucet installed, Boom!
I highly recommend Drain King.."
Steve in York, Pa.
---
5★★★★★ - "Did excellent work at a very fair price. Would definitely use again!"
Dave Stuchlik in Harrisburg, PA
---
Call for an Estimate
---
Sink Plumbing available in the following West York, PA zip codes: