Toilet Repair in Dover, Pennsylvania
Need a Toilet Fixed, Replace, or Installed in Dover?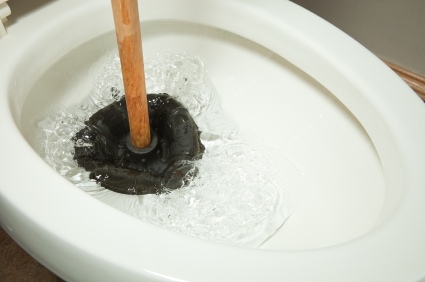 At Drain King Plumbing And Drain Services LLC, we've been fixing and installing toilets in Dover Pennsylvania since 2013. We are proud to serve our community, and we show this pride in our work.
In the years we've been working on toilets in Dover, we've encountered every possible problem a toilet can have, and we've also learned every solution. Whether your toilet flushes constantly or doesn't flush at all, the plumbing experts at Drain King Plumbing And Drain Services LLC can help. Even if there are plants growing into your sewer line, it won't take us long to spot the problem and solve it.
We understand that you can't live without a toilet in Dover. This is why we're on call 24 hours a day, 7 days a week. At Drain King Plumbing And Drain Services LLC, it's never too early or too late to get Dover toilets running again. Call us at (717) 220-5487 anytime, and we'll be over in a hurry!
We understand that Drain King Plumbing And Drain Services LLC would be nothing without our loyal customers. We don't just fix toilets in Dover, we strive to be members of our community. This is why we treat you and your family with the respect you deserve.
Whether your toilet is driving you crazy with its non-stop flushing, or refusing to flush at all, Drain King Plumbing And Drain Services LLC is the first name in toilets in Dover Pennsylvania. Call (717) 220-5487 today and put us to work!
---
Call for FREE Toilet Repair Quote
Dial Area Code first please.
---
WHAT CUSTOMERS ARE SAYING:
5★★★★★ - "We had a recurring drainage problem involving two bathrooms that never seemed to go away. Finally, we had Drain King come and it was fixed! :) The procedures were clearly explained using cell phone photos so that we could easily understand the process. Thanks so much!!!"

Mary-Jane and Loyd Branin in York, PA

2019-05-20

5★★★★★ - "I called Drain King late at night and he came first thing in the morning to come to fix our problem. Has been very honest from the start and Mike and Brandon are so nice and definitely will recommend and will call."

Anonymous

2019-05-09

5★★★★★ - "Called Drain King about noon and they came and fixed the clogged drain and advise of what I need to do to avoid future clogging. Very honest and reliable workers Mike and Brandon. I'll recommend them for any plumbing work."

yomi

2019-03-26

5★★★★★ - "I called them on a Thursday morning and they were here within an hour and working on the clogged pipe and had it all cleaned out promptly. Very courteous and friendly!!"

Linda in York, PA

2019-01-31

5★★★★★ - "Drain Kings technicians came over to my house within a few minutes after my emergency call. They knew how to fix my well pump efficiently and cost effective. Best plumber's in town hands down!"

James M. in Aberdeen, MD

2018-10-10

5★★★★★ - "Mike came out within two hours of calling to unclog a drain pipe that was backing up. It was after 8:00 p.m. on a Saturday night and pouring rain. He went above and beyond, working in the mud and rain to get to the clogged drain. He was professional, kind, and so accommodating. He was more than fair with the amount he charged for his work. I would recommend without hesitation! 5++ stars!!"

Nancy in York, PA

2018-05-14

5★★★★★ - "The owner came out on a Sunday about 2 hours after I called due to a basement drain backing up. He was very informative and did not waste any time. He fixed the problem, and when he presented the bill, I was pleasantly surprised at what he charged as I never asked for a quote beforehand and didn't know how much to expect it to cost.
I will use Drain King whenever I need a plumber and I will recommend him to everyone because I think he did a fantastic job at an affordable price and he did it on short notice on a Sunday!"

Anonymous in Mount Wolf, PA

2018-04-30

5★★★★★ - "They were very quick and efficient. And had knowledge of what they were doing which is very important (some places have kids hired that only know standard procedure so when something is out of the ordinary they don't have that expertise). These guys did have it and did a great job :-)"

Marty in York, PA

2018-03-22

5★★★★★ - "Had a clogged drain, fit us in his busy schedule. He did a great job going above & beyond and explained everything he did & why . Highly recommend."

Anonymous, Clogged Drain

2018-03-12

5★★★★★ - "The Drain King has now rescued me from TWO plumbing emergencies in my 100+ year-old row home. Mike & his partner were quick to respond, friendly and professional. He went out of his way to prevent further mess or water damage, explained things in easy-to-understand terms, resolved the issue quickly and thoroughly, and tested his work— all for a fair price. I love my home but have lost all faith in its plumbing. I'm keeping Mike on speed dial."

Andrew Gobel in York, PA

2018-02-05

5★★★★★ - "Came to my house about 4 or 5 hours after speaking to me on the phone. He fit me into a very tight and busy schedule and was very competitively priced. They cleared a drain blockage about 20'ft down the pipe under my foundation very quickly, and were here for about 30 minutes conducting several tests to ensure the quality of their work long after the blockage was cleared. 10/10 will use again if needed."

Travis in West York, PA

2018-01-04

5★★★★★ - "Did excellent work at a very fair price. Would definitely use again!"

Dave Stuchlik in Harrisburg, PA

5★★★★★ - "Mike and his crew are amazing! I had a plumbing issue in the evening on the weekend and they were there within the hour. They fixed the problem, were neat and courteous and the final bill was much less then I expected. I wish I could give them more then 5 stars and recommend then for plumbing repairs and improvement whole heartedly! I have them on speed dial for any future plumbing issues and for some improvements I have been wanting to do. Thanks guys!"

K. White in York, PA

5★★★★★ - "great"

Anonymous, Plumbing

2017-06-29

4★★★★☆ - "Mike and his team has been doing a good job for Capital Rental Services' properties since 2013. They are always there to help you."

Fidel in York, PA

5★★★★★ - "We had a clogged pipe that was flooding the basement and we called Drain King Plumbing. They were there within 30 minutes and had the problem fixed within another 30 minutes! Super, professional and quick! Will definitely use them again if needed!"

Haley in West York, PA

5★★★★★ - "Called drain king for clogged pipe in basement, came out in 40 mins and had it fixed. Awesome guy that came out - thank you. Will use them as my plumber"

David in York, PA

5★★★★★ - "We had a leak under the sink and didn't know where it was originating from. I called two plumbers in the morning, and they couldn't "get there today." I called Drain King and they were here by noon to assess the job. By the end of the day we had a new faucet installed, Boom!
I highly recommend Drain King.."

Steve in York, Pa.

5 ★★★★★ - "I needed a power vent natural gas water heater replaced in Palmyra Pa. Drain King (Brian Green 717-448--3716)was recommended . Not an emergency but I got same day reasonable estimate. He and his helper very satisfactory completed the job the next morning! (He provided all materials including the water heater I RECOMEND THAT RATHER THAN BUYING YOUR OWN) EXCELENT WORK AT AGREED ON ESTIMATE A TRUE PROFESSIONAL ! Thanks Brian!"

Art in Palmyra, PA
---
Call for FREE Toilet Repair Quote
Dial Area Code first please.
---